Maimunah Aminuddin
IR Consultant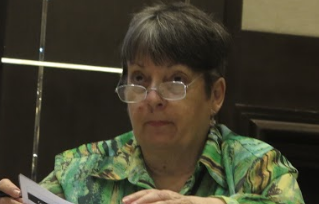 Lecturer/Senior Lecturer/Professor in the Faculty of Business Management, Universiti Teknologi MARA (UiTM)
Lecturer MBA programmes – Universiti Putra Malaysia (UPM) and Universiti Selangor (Unisel
M.A. (Hons), University of Auckland, 1971

Post-Grad. Diploma in Industrial Administration, University of Aston, UK. 1976
MAIMUNAH AMINUDDIN holds a M.A (Hons) from the University of Auckland and a Post-Grad Diploma in Industrial Administration from the University of Aston, UK. She is a very well-known personality in the field of Human Resources and Industrial Relations, and is a fellow of the Malaysian Institute of Human Resource Management (MIHRM). She was previously the Editor of Berita Personnel, the MIHRM's newsletter.
She has spent a large part of her career as an academician with Universiti Teknologi Mara (UiTM), starting out as a lecturer and ending as a professor. She held previous posts such as the coordinator of the MBA ITM-Cardiff programme, Coordinator of Management Studies (with 80 academic staff directly under her supervision), Chairperson of Cluster Business Management Faculties UiTM and an appointed adjunct Professor of University of Ohio.
Maimunah currently lectures human resource management on an MBA level at Universiti Selangor, and supervises PhD candidates, and teaches MBA and EMBA programmes. She is an external examiner for the Bachelor in International Business, Nottingham Trent University, Yayasan Profesional MARA, PhD candidates for Universiti Sains Malaysia and Universiti Islam. The subjects she teaches are Employment Law, Industrial Relations and Human Resource Management.
●      Coordinator of MBA ITM-Cardiff programme, 1993-1997
●      Coordinator of Management Studies which involved the direct supervision of 80 academic staff teaching management related subjects, 1983-1987 and 1991-1993
●      Appointed Adjunct Professor of University of Ohio in 1996
●      Chairperson, Cluster of Business Management Faculties, UiTM, 2005-2007
●      Lecturer, Human Resource Management, for MBA programme, Universiti Selangor, 2008
●      Lecturer, Industrial Relations, for MBA programme, Universiti Putra Malaysia, 2008-2009
●      Supervision of PhD. candidates, teaching MBA and EMBA programmes, as well as students undertaking a BBA (HRM) degree
●      External examiner for Bachelor in International Business, Nottingham Trent University
●      External examiner for Yayasan Profesional MARA
●      External examiner for PhD candidates of Universiti Sains Malaysia and International Islamic University, Malaysia
●      External assessor for promotion exercise of academic staff, International Islamic University, Malaysia, Universiti Utara Malaysia and Universiti Teknologi Melaka
Editorial Appointments
●      Editor, Malaysia Labour Review, Journal published by ILMIA, Ministry of Human Resources
●      Editor, (2014) New Jobs, Latest Skills, Cutting-Edge Firms: Human Capital Requirements for Sabah, Iskandar and the Northern Corridor Regions, ILMIA, Ministry
of Human Resources
●      Editor, (2013) Manpower Issues in Key Sectors of the Malaysian Economy, ILMIA, Ministry of Human Resources
●      Editor, (2012) Proceedings of the Conference on Modernisation of Labour Legislation and Dispute Resolution Process, ILMIA, Ministry of Human Resources
Commentaries
Commentaries written for Malaysian Employment Law Review
Publications
●      A Practical Approach to Malaysian Employment Law, Current Law Journal, 2018
●      Malaysian Industrial Relations and Employment Law, 9th ed. McGraw Hill, 2016
●      Human Resource Management for Practitioners, Current Law Journal, 2015
●      Employment Law Manual for Practitioners, Current Law Journal, 2nd ed, 2018
●      Termination of Employment: Understanding the Process, Current Law Journal, 2nd ed. 2013
●      Human Resource Management: Principles and Practices, 4th edition, Oxford University Press, 2018
●      Human Resource Management, International edition, Oxford University Press, 2017
●      Oxford Review Series: Human Resource Management, Oxford University Press, 2009
●      Essentials of Employment and Industrial Relations, McGraw Hill, 2009
●      Malaysian Employment Law Practices, Best HR and Employment Practices Series, LexisNexis, 2006
●      Safety and Health at Work, Best HR and Employment Practices Series, LexisNexis, 2006
●      Recruitment, Selection and Induction, Best HR and Employment Practices Series, LexisNexis, 2006
●      Managing Performance, Training and Compensation, Best HR and Employment Practices Series, LexisNexis, 2006
●      Employment Relations, Discipline and Termination of Employment, Best HR and Employment Practices Series, LexisNexis, 2006
●      Tips for Dynamic Trainers, Mentor, 1996
●      An A-Z of Malaysian Employment Law, MCGraw Hill, 1999
●      Current Issues in Human Resource Management, (Ed.) MIHRM, 1999
●      A Guide to the Code of Practice on Sexual Harassment in the Workplace, Leeds, 2000 (co-authored with Tengku Dato' Omar Tengku Bot)
●      HRM Toolkit Series: Effective Training in Malaysian Organisations, McGraw Hill, 2001
●      Pengurusan Sumber Manusia (adapter), McGraw Hill, 2001